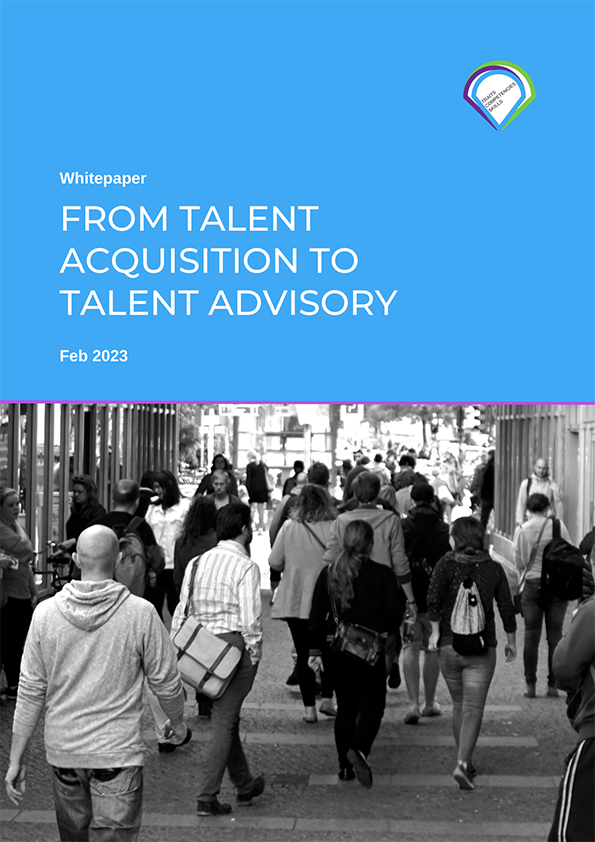 We're delighted to be able to share insights around Talent Advisory – the why, what, how, and what next?
The insights are based on 6 focus groups comprised of Talent Acquisition practitioners and vendors (Technology and RPOs) based in Australia, New Zealand, the US, and Singapore. Other information included has been based on TCS undertaking assessments of internal Talent Acquisition professionals who are transforming their functions to Talent Advisory. To access the white paper we simply ask that you register for a free account. 
What is  Talent Advisory?
Talent Advisory focuses on providing knowledge services to enhance how an organisation gets work done. This includes a multi-channel approach, encompassing internal mobility, external recruitment, borrowing or loaning talent, and automation. Talent Advisory is gaining popularity due to skills shortages, organisations wishing to retain staff, and importantly the career path it provides to recruiters.
Talent Advisors use data and market intelligence to advise on sourcing current and future skills and capabilities required for the business. This approach differs from recruiters, who focus on filling positions as quickly as possible, and Sourcers, who focus on finding and identifying potential candidates. Talent Advisors provide guidance and support in workforce planning, talent acquisition, employee development, and retention to help organisations attract and retain top talent.
A Talent Advisor utilises data to find the best talent for critical skills and roles. They work closely with the business and advise on external market demand and supply of skills/talent, analyse, and guide the organisation's value proposition in the external market, understand the internal talent capabilities, and contribute to developing a workforce plan. They may also undertake recruitment, report on the cost of alternative recruitment approaches, develop market maps for crucial talent segments, and provide reports to support budgeting on development, branding, remuneration, and value proposition.
They use technology such as learning and development, performance management, skills assessment, interview/assessment, applicant management, talent pooling, and market intelligence to extract insights and inform their advice to the business.